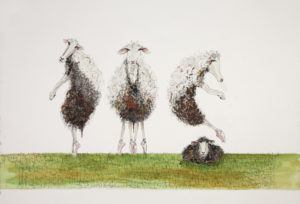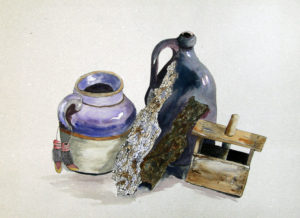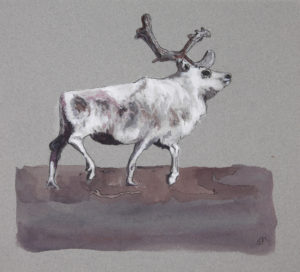 Jane Macmillan was born in Tetbury, Gloucestershire, England in December 1946 during a blizzard.
Although, by profession, a teacher of classical ballet in England, Africa and Canada, she has recently become increasingly absorbed in producing visual art using watercolor or acrylic together with pen and ink, and is primarily self taught.
Inspiration has been garnered by visiting various communities in Bermuda, Scotland and Nunavut, of which Cape Dorset became a catalyst for her first body of work.
She has also had a love for 'the creatures' and creation since a young child and this exhibition reflects that.
Jane has been a member of the Baha'i community since 1970 and has served the Faith in various capacities since that time, including fifteen and a half years with her family in the Central African Republic.
She is married to her beloved husband Neil and they have four sons, and three grandchildren.
Contact info:
Tel: 613-938-3875
jbmacmil@primus.ca