Art on the Waterfront Countdown!
A FREE two-day festival celebrating local artists and artisans
Art on the Waterfront will be taking place June 1-2, 2019 in downtown Chesterville, Ontario, and features artwork, handmade soaps, jewelry, preserves, home baked goods, and much more. We also have demonstrations from local martial artists, dancers, performers, "Kids Zone" and LIVE music.
Colouring Contest 
This year's colouring contest design is by Carrie Keller of Paintings to Order. Kids can colour and submit the colouring page at the Kids Zone by 3:30 pm on Saturday, June 2nd. Hey, adults can express themselves creatively too – we'll give you a thousand points!
Prizes will be awarded for 1st and 2nd places winners of each category:
Age 4 and under
5-7 years
8-10 years
Kids Talent Show
June 2, 11:00 a.m. Main stage
For kids up to age 16 
Two age categories
$25 cash prize for first place winners!
To register, please email mariesuesteele@gmail.com
Saturday, June 1
10:30 AM – 3:30 PM
Face Painting ($3.00), chalk art contest, play areas and Bouncy Castle
11:00 AM – 2:00 PM
Crafts
11:00 AM – 3:00 PM
Face Painting ($3.00); chalk art contest
11:30 AM
Monkey Rock Music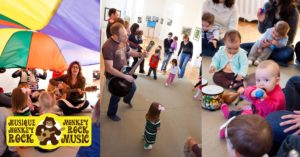 Monkey Rock Music is a fun, entertaining and creative participatory music program for young children and their adult caregivers. Looking for a way to amp up the fun and excitement in a dynamic and interactive way? The kids will laugh, sing, dance and cheer along with our Monkey Rock Music performers!
12:30 PM
Kids Line Dancing Tutorial
1:30 PM
Brad the Balloon Guy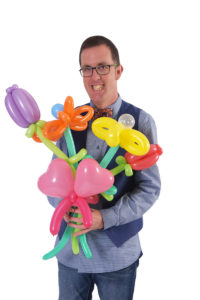 A big hit with both kids and adults, Brad has created everything from adorable ladybugs that you can wear on your wrist to life size Star Wars figures!
3:30 PM
Colouring contest submissions due.
---
Sunday, June 2
11:00 AM – 3:00 PM
Bouncy Castle; chalk art contest
11:00 – 12:00 PM
Talent Show (main stage)
12:00 – 2:00 PM
Crafts
12:30 PM
Junkyard Symphony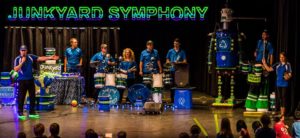 An eco-entertainment company that creates extraordinary entertainment from ordinary things! The best part is that their entertainment is suitable for all ages, involves plenty of participation, tons of talents and lots of laughs!