What a 10th Anniversary x 2 for Art on the Waterfront; all the stars aligned to make it a special weekend! I want to say it was worth the wait, however, I think a better turn of phrase would be that the wait made the weekend all the sweeter!
I have to say thank you to all the volunteers who made this event happen in record time. You know the saying: if you need something done, you get busy people to make it happen. Thank you
tic
,
Margaret
,
#Darcy
,
Christina
(and all the people at
The Gathering House
)
Lindsey
,
Carrie
,
Amanda 2020 – Artist
,
#Suzanne
,
#John
,
Jay
,
#Dan
,
#Des
,
#Deidre
,
#Peter
and
#Chris
from
Optimal Show Experience
,
Marc
for doing sound and
Jeff
for co-hosting on the main stage, and so many more.
We were blown away by the amazing talent that came to Art on the Waterfront, the Buskers,
Therien Martial Arts and Fitness Centre
, the
#Chesterville
Line Dancers,
Ashley Thomas School of Dance
, the great line-up of musicians that
tic
, our Music Director, arranged and all the wonderful artists. What made the weekend the best ever was all the wonderful people who came out to see the artists. You are all the reason we (volunteers) do this. It was the greatest compliment for all our hard work.
This will be my last year as Chair, though I will remain on the committee in another role. We always need volunteers. Do you want to work with a great bunch of people? Send us a message – planning for next year starts in October.
Thank you for this great opportunity of Chairing this Committee. I'm looking forward to seeing where the future takes us.
Art on the Waterfront Countdown!
A FREE two-day festival celebrating local artists and artisans
It's the 11 Edition of Art on the Waterfront!
Art on the Waterfront will be taking place June 3-4, 2023, in downtown Chesterville, Ontario, and features artwork, homemade soaps, jewelry, preserves, home baked goods, and much more. We also have demonstrations from local martial artists, dancers, performers and LIVE music.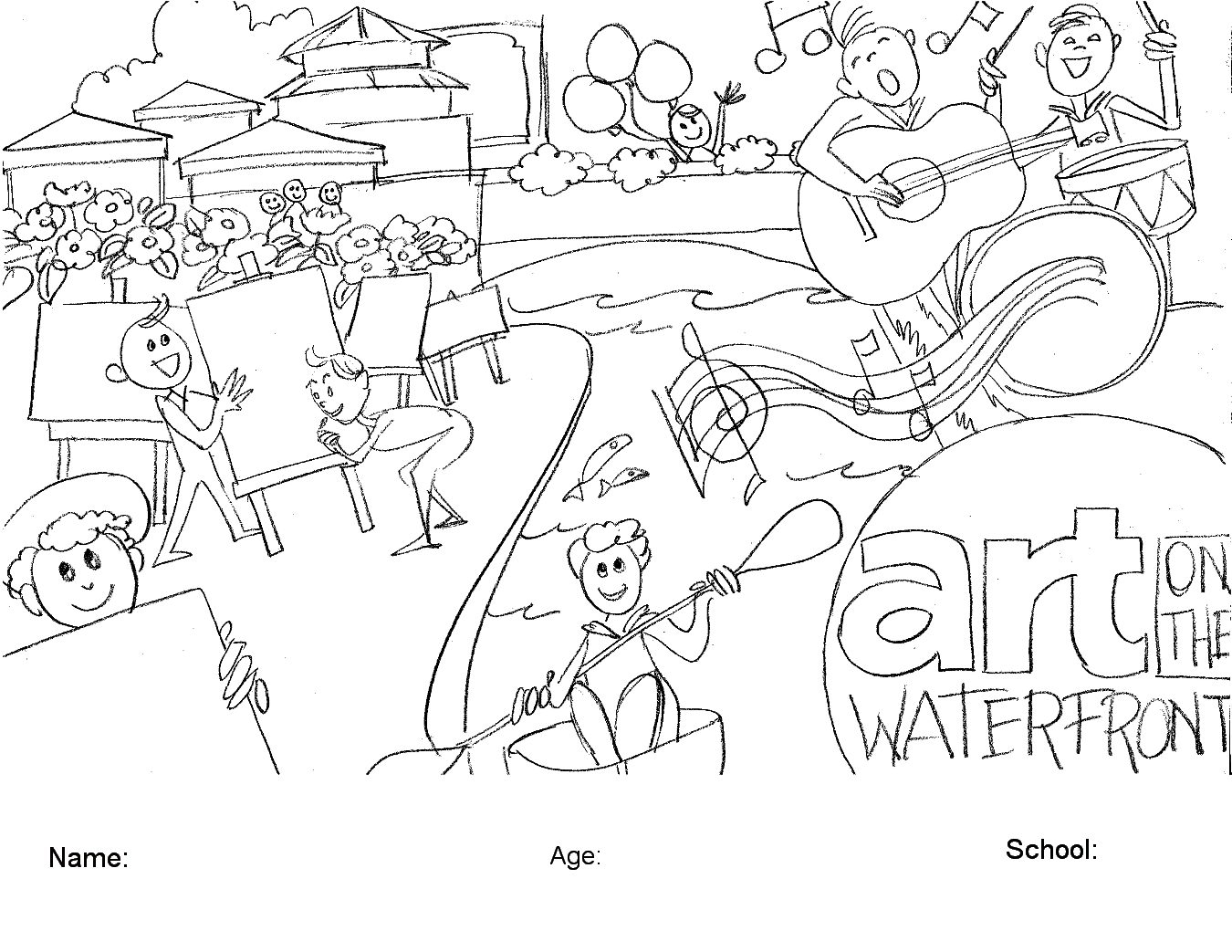 Hey kids! Colour and submit the colouring page above at the Kids' Zone by 2:00 p.m. on Saturday, June 4th!
Prizes for 1st and 2nd place in three age categories:
Age 4 and under
5-7 years
8-10 years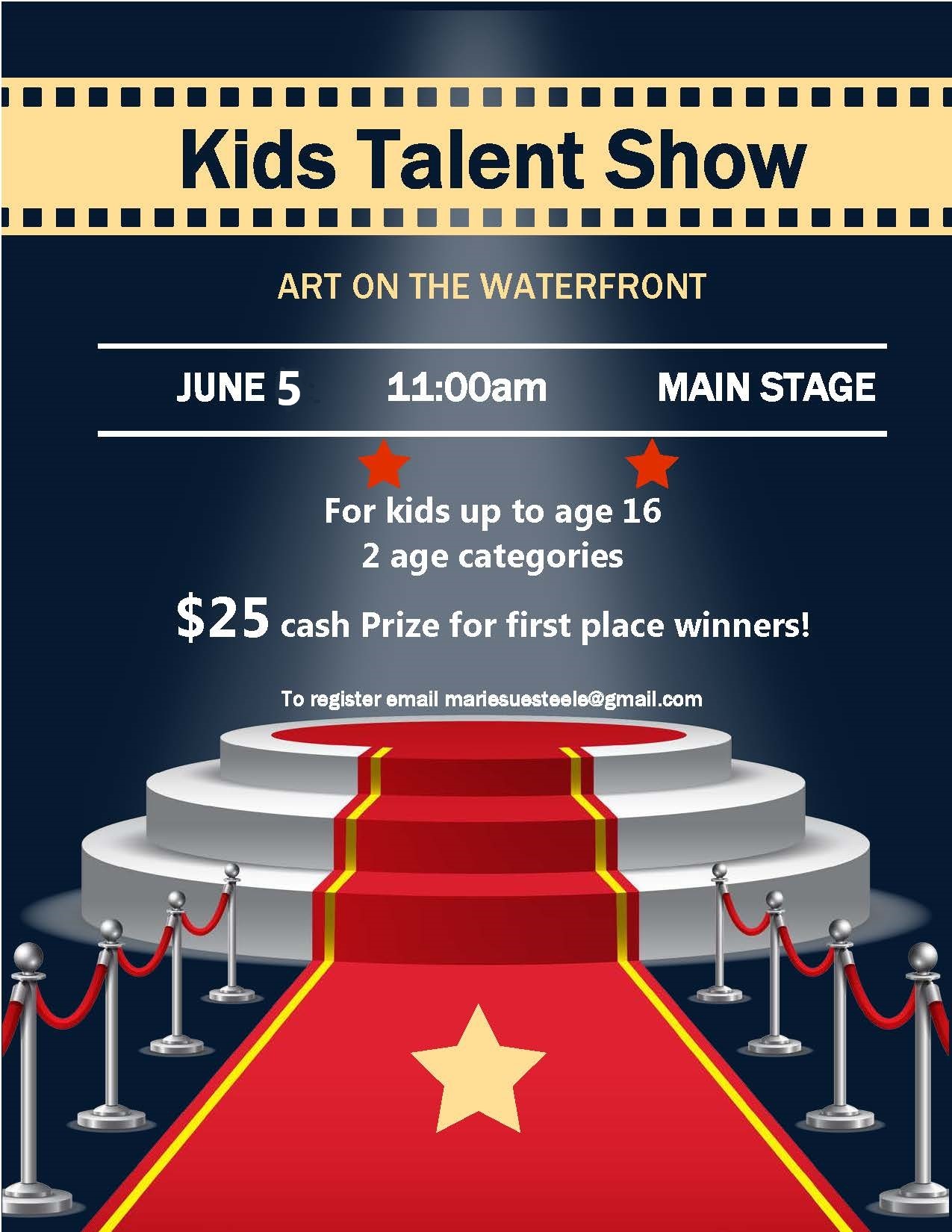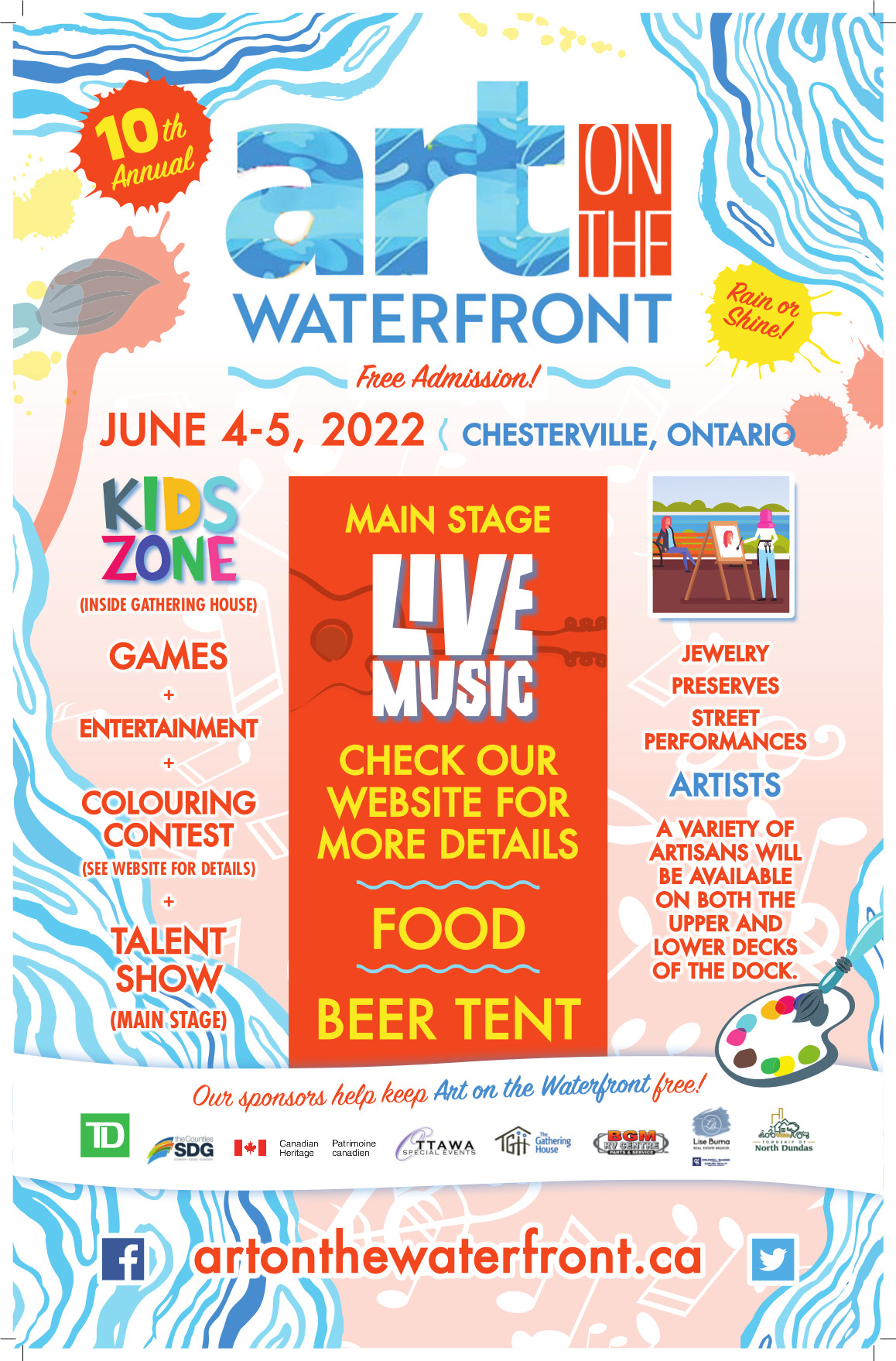 Saturday, June 4
10 AM – 4 PM
Titanic Exhibit: Rotary Club

(The Gathering House)
11 AM – 12 PM

1 PM – 2 PM

2 PM
Colouring Contest submissions due (Kids' Zone)
________________________________
Sunday, June 5
10 AM – 4 PM
Titanic Exhibit: Rotary Club (The Gathering House)
11 AM – 12:30 PM
Talent Show (main stage)
1:30 PM – 3:30 PM