Thank you!
I can't say enough thank you's and praises to everyone who made this years event, our 11th annual, a great success! Our great hard working crew, Margaret MacDonald, Michael "tic" Houston, Jay Netherwood, Christina Kozmin, Cheryl Beasley, Dan Gasser, Cheryl Wells, Darcy Paquet, Suzanne Millaire, Lindsey Geroux, Des Desarmia, Sharon Monteith, Wayne Moore and our North Dundas representative, Gary Annable. Thank you to our sponsors who, without your generosity, we couldn't make this happen: Canadian Heritage, SDG Counties, North Dundas Township, TD Bank, Lisa Buma, Optimal Show Experience and so many of the local individuals and businesses.
Next year we will do it again, only this time I'm not just praying for no rain, but little wind too!
Chair, Art on the Waterfront Committee
Art on the Waterfront Countdown!
Important Information Regarding Insurance

As per the Township of North Dundas Public Event Policy (94-2023), all artists, artisans and vendors are required to have $5,000,000 liability insurance at least five days before the event.
A FREE two-day festival celebrating local artists and artisans
It's the 12th Edition of Art on the Waterfront!
Art on the Waterfront will be taking place June 1-2, 2024, in downtown Chesterville, Ontario. The event features artwork, jewelry, crafts, and much more. We also have demonstrations from local martial artists, dancers, performers, with a "Kids Zone"  and LIVE music on the south side main stage.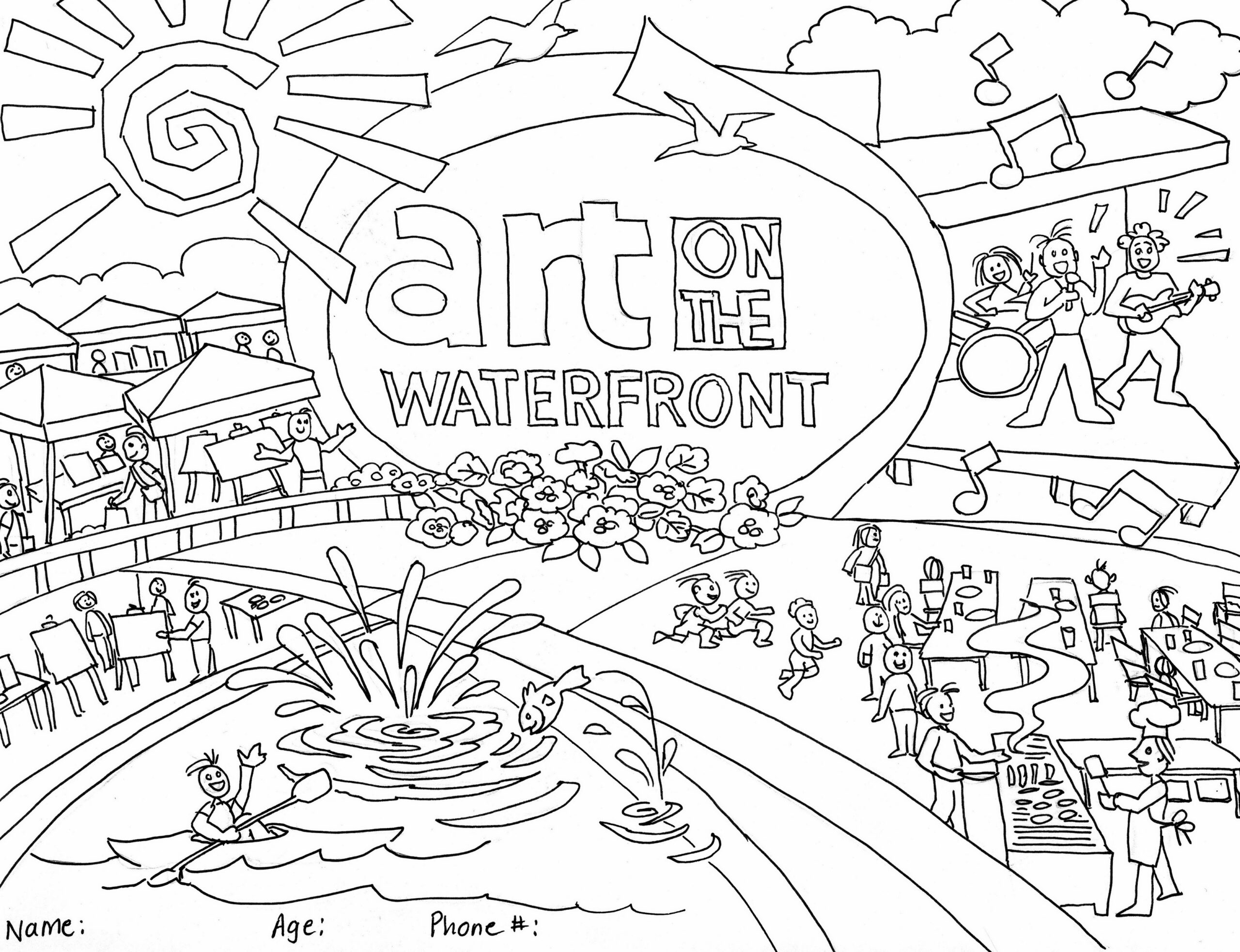 ​Hey kids! We have a ne picture for you by artist Carrie Keller, Paintings to Order. Print off the sheet, colour it and submit it at the Kids' Zone by 2:00 p.m. on Saturday, June 1st!
Prizes for 1st and 2nd place in three age categories:
Age 4 and under
5-7 years
8-10 years