Saturday June 4, 2022

Kids' Zone (inside The Gathering House)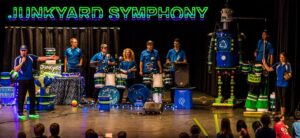 10 AM – 4 PM – Seaway Train Show (The Gathering House)
10 AM – 4 PM – Titanic Exhibit: Chesterville Rotary Club (The Gathering House)
10:30 AM – 3:30 PM – Crafts (inside), bubbles and chalk art (outside)
11:00 AM – 12:00 PM – Junkyard Symphony is an eco-entertainment company
that creates extraordinary entertainment from ordinary things. The best part is
that their entertainment is suitable for all ages, involves plenty of participation,
tons of talents and lots of laughs.
1:00 – 2:00 PM – Dreaming Heart Art Studio Kids' Drawing Club "Cute Kawaii Animals" drawing class"
2:00 PM – Colouring Contest submissions due (Kids' Zone)
Sunday, June 5, 2022
8 AM – 10 AM – Breakfast (The Gathering House)
10 AM – 11 AM – Church Service
10 AM – 4 PM

Artists, Artisans and Vendors (Waterfront – both upper and lower levels)
Rick Ventrella and Sandra McNeill: Chapter 6 – Rick Ventrella is a singer songwriter. Originally from Toronto and living in Chesterville, Rick and Sandra's folk foundations give their music a beautiful sound with lyrics that resonate with experience.
Little Baby Nothing (on the lower promenade on the river): Little Baby Nothing is a Canadian indie rock band. Inspired by popular 90's acts like Veruca Salt, The Sundays, and Juliana Hatfield, their sound is laid-back and romantic.
Seaway Train Show (The Gathering House
Titanic Exhibit: Chesterville Rotary Club (The Gathering House)

11:00 AM to 6:00 PM – Food provided by Chesterville & District Lions Club and Simply Baked Catering (main stage area); bar available
12:00-5:00 PM – Music and Bar Area (south side near Library). Full Music lineup here.
 Kids' Zone (inside The Gathering House)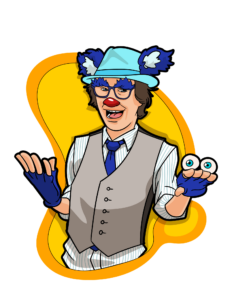 10 AM – 4 PM
10:30 – 3:30 PM

Crafts (inside), bubbles and chalk art (outside)

11:00 – 12:00 PM – Talent Show (main stage) – Judges: MP Eric Duncan, North Dundas Deputy Mayor Al Armstrong, Mr. Murray Geroux
1:30 – 3:30 PM – Imaginary Gary

is a fun loving, party starting, hand talking, balloon twisting, magical imaginary friend…that everyone can see.
Note: Schedule is subject to change
*As of May 28, 2022