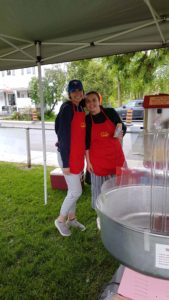 Volunteers Needed!
Hey, all you amazing people we need you! It's that time of year that are looking for help with our popular and fun event, "Art on the Waterfront", June 3-4, 2023, Chesterville.
Various shifts
Jobs:  Helping with Friday night set up and Sunday afternoon take down, manning barricades, handing out water bottles, garbage pick-up, helping with the Kids' Talent Show, being an ambassador – there are lots of jobs! Meal provided. Come be part of something fun (and earn volunteer hours)!
Please contact us through our website or our Facebook page.