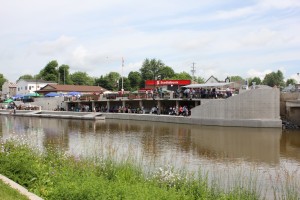 Ready to join our amazing group of artists and vendors? Fill out the online registration form below and return it to us via snail mail or in person.
All food vendors must also fill out an Eastern Ontario Health Unit (EOHU) Special Events form.
Please make cheques payable to Art On The Waterfront. Payment must be received by May 1, 2019 to guarantee a spot. You will not be considered registered unless payment is received.
Please send pictures (attached, not inserted in your e-mail) and a short bio to be included on our website and Facebook page to:
cbeasley@teksavvy.com
Art on the Waterfront
c/o Cheryl Beasley
Box 964
Winchester, Ontario
K0C 2K0