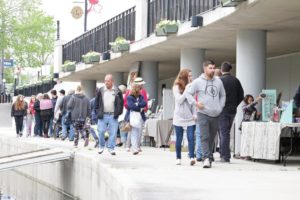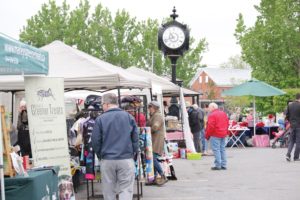 Photos courtesy of The Winchester Press
Ready to join our amazing group of artists and vendors? Fill out the online registration form below, or return it to us via snail mail or in person.
Please read the EOHU Special Events Information for Temporary Food Vendors. All food vendors must also fill out an Eastern Ontario Health Unit (EOHU) Special Events form.
Please make cheques payable to Art on the Waterfront. Payment must be received by May 1, 2022, to guarantee a spot. You will not be considered registered unless payment is received.
Two days – $40.00
a 10′ x 10′ spot for tent (tent not included)
one of the 16 spots on the lower level of the Waterfront (DOES NOT INCLUDE TABLES AND CHAIRS).
One day – $25.00
a 10′ x 10′ spot for tent (tent not included)
NOTE: TABLES AND CHAIRS WILL NOT BE PROVIDED THIS YEAR – YOU MUST BRING YOUR OWN
PLEASE CLICK HERE TO READ IMPORTANT INFORMATION FOR ARTISTS AND VENDORS
If you have any questions, please contact:
Art on the Waterfront
Box 964
Winchester, Ontario
K0C 2K0
Email: info@artonthewaterfront.ca
Please also email info@artonthewaterfront.ca three photos you would like to use on our website and for social media, along with a featured image to be used on our "Artist Bios" page.