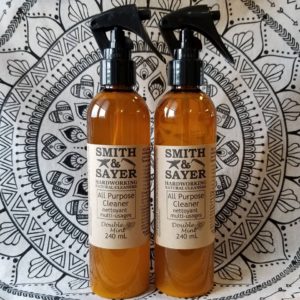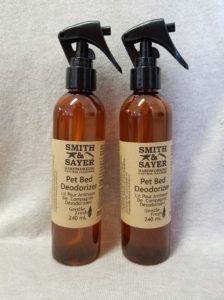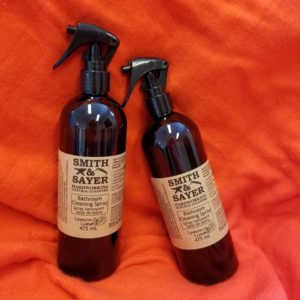 At Smith & Sayer we focus on creating great, natural, non-toxic, non-irritating cleaning and laundry products which have taken a few years to develop. Our product range has been tested on a daily basis and we take pride in how effective they are.
This is the way we approach making our products:
Make it easy for people to reduce toxicity in their home by creating non-toxic cleaning products
Only add ingredients that have a purpose and tell users what that purpose is
If an ingredient doesn't easily biodegrade we don't use it
Source the best quality natural ingredients that are plant, ore or vegetable based
Put all of the ingredients on the label so the consumer can make an informed choice
Source and use recycled/recyclable packaging and keep it simple and easy to re-use
Produce for the local market only
Make the best quality product we can and make sure it works wonderfully
Source ingredients that are produced with as little environmental impact as possible
We are still striving to meet some of our goals as it's not been easy understanding where and how everything we use is produced but whats vital is that we are pushing to achieve them all.