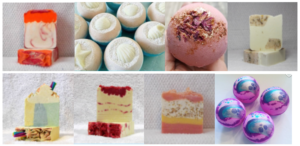 Recently created in Montreal, Hope 4 the Future (Espoir pour l'avenir) is a non-profit organization. Born of a desire to do activities of a humanitarian and solidarity nature, we founded this NPO in order to raise funds for organizations supporting causes that are close to our hearts; Health and children. We are therefore raising funds for the following organizations: Le Club des Petits Déjeuners, Breast Cancer; Let's talk about it!, The it!, The Red Cross and Children of the Desert (Enfants du Désert).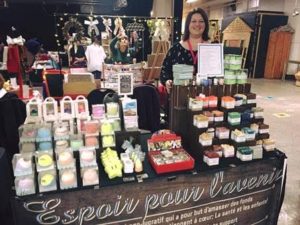 All these organizations are linked to the Roses des Sables Trophy: an all female raid rally in the desert of Morocco. Our crew "Hope 4 the Future" is team No.18 in the 18th edition in 2018!
In order to raise part of the $25 000 needed, I hand make soaps and bath bombs (I used to have a little soap business, and thought my expertise in that field could be put to good use). As this venture is new, we sadly do not have pictures of our products on our website, but here are some examples. My price range is $3-20. We participated in 3 Christmas fairs in November/December 2017 with great success.