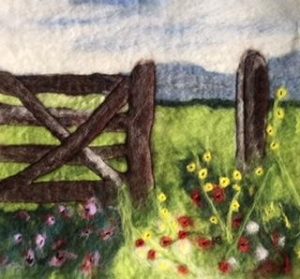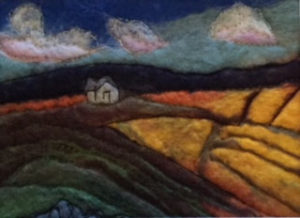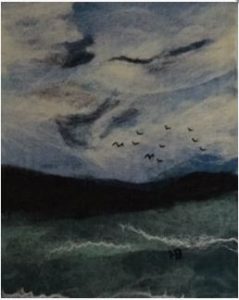 A self-taught textile artisan, Helen Gallagher Boulanger began her craft with a love for hand and machine knitting. In a natural progression of her passion for all things fibre, her work led her to discover the beauty of landscape felting. Crafted from an amalgam of wool, silk, and other natural and manmade fibres, each canvas is a unique composition of vibrant colours and intriguing textures.
As a member of the Seaway Valley Artisans, Helen participates in several craft shows each year in and around Montreal.
You can see more of her work on her website or Facebook page.